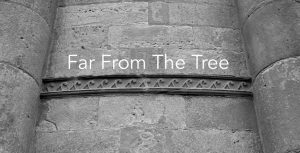 2016 beckons and we've a debut album lurking in post-production! In November and December last year we finally committed the last two years of our existence to tape. 'Far From The Tree' is our statement as TEYR, a journey through our collective pasts and a snapshot of our music in motion. It's going to be immense.
Now we need your help! To finish the album we need another £4000 for mastering, manufacture and publicity. We've just launched a Kickstarter campaign raise the funds with 12 awesome rewards up for grabs. So follow the link and get involved, there's only 30 days to hit our target!
https://www.kickstarter.com/projects/124466887/1013021535?token=fadd82d5
About The Album
Working with star producer
Gerry Diver
at his wonderful studio in South London we have been quietly slaving away. Gerry is a master musician in his own right and has a tremendous back-catalogue of innovative folk music. Using all our pennies earned from a glorious summer of
touring
across the UK and Ireland we asked Gerry to give us several weeks of his time, recording and producing an hour of the finest folk.
There's ten tracks of painstakingly crafted original tunes, reimagined folk songs, a couple of nods to our largest influences, and a clutch of lyrics from some of the greatest wordsmiths we know. It's the proudest moment for all of us. 'Far From The Tree' was a collaboration in every sense of the word; every track a mediation between three musicians meeting at least once a week over the last goodness-knows-how-many months.
The whittled down collection of ballads and tunes is a condensation of all we've created over the last two years since we formed. It's an incredible moment, to see all these concerts, jams, composing sessions and rehearsals suddenly coalesce into a single listening experience, and we want you to be a part of it.
To hear us talking about the album in more detail, click here.
But now that the recording is done, the journey has only really just begun. Next up we need to:
Master the album so that it sounds absolutely fantastic wherever you are.
Commission the beautiful artwork which will adorn the cover.
Manufacture the blooming thing!
Pay for the publicity which will launch the album across the lands.
The money raised here will not completely cover these tasks, but will give us the funds we need to make sure the album arrives on your doorstep. Anything above will help push the album into the stratosphere, sonically and logistically.It's going to be immense, a listening journey between three minds, across several continents and through a gamut of sounds. Thank you to those who've joined us thus far, and welcome to those we've just met. The next few months are going to be our most exciting yet. Go go go!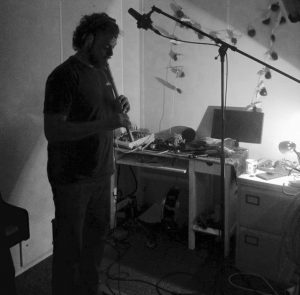 Risks and Challenges
As with any album project there are a myriad of hurdles to cross. With the recording now paid for and complete, the creative wrangling, sweat and toil is over. But much remains – now to the task of shaping those sounds onto something physical.
We'll be relying upon the skills and availability of several key characters. The mixing talents of our producer (he's a very busy man), a mastering engineer, an artist to create the cover, a passionate publicist and of course our own selves, pushing and organising the whole operation and the upcoming album launch tour.
Even with the tracks on tape, we've set ourselves the conservative deadline of releasing the album in Spring 2016. With so many pieces to the puzzle, we're being careful not to rush. That way we can be sure to have the most beautiful sonic package possible ready to deliver to the world when that day comes.