Dear friends near and far,

It's been an incredible week for the band and so we have a couple of great pieces of news. 

We're very excited to announce that we will be launching ESTREN with an actual gig on the 5th of August!

Come join us in the beautiful Round Chapel in Hackney, with help from the Fire in the Mountain team. We will also have the added pleasure of being joined by guests that feature on the album. 

There's a good chance there will be limited tickets due to Covid-19 restrictions. However, you can rest assured that in any case this will be a safe event, so grab yours fast! 
Click here to buy your tickets!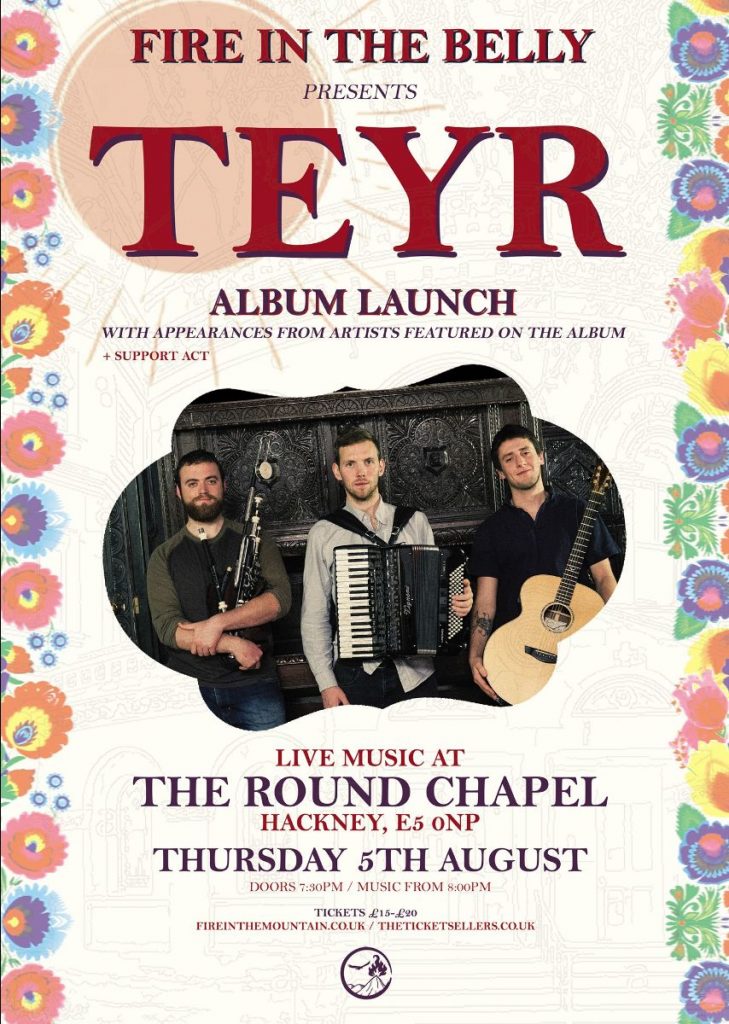 Some of you might have noticed that we were in the Financial Times, The Sunday Times, Guardian and Observer this week. With a brilliant ⭐️⭐️⭐️⭐️ review from the Neil Spencer in the Observer! 

This is a big step for us so as you can imagine we're riding pretty high with big smiles on our faces. As always we greatly appreciate all your support, which has allowed us to get this far.

All the best

J, T & D