Behold! Estren now exists!
We're thrilled with the final object. A massive thanks to Billy Wynter, Karina Stevens and Héloïse Motte for their visual masterwork. The CD comes in a beautiful card gatefold filled with original artwork and beautiful photography, plus a 24 page booklet lovingly packaged with the stories, lyrics and poems behind the music.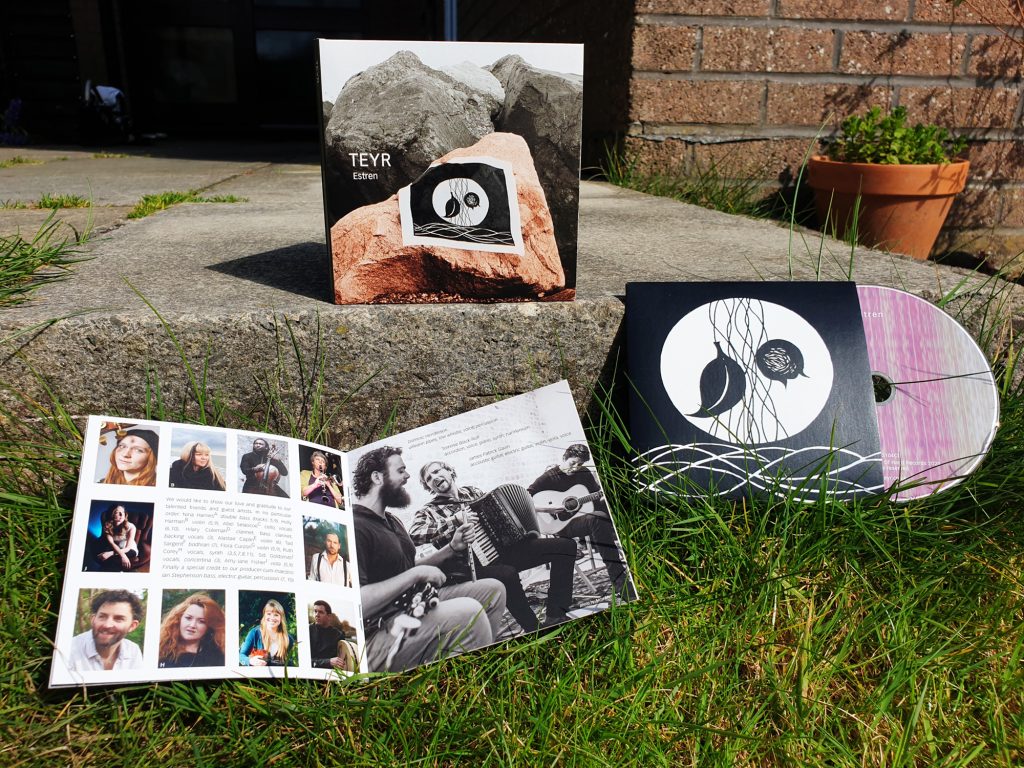 Over at our Bandcamp site you can now pre-order the new album, and also see all our beautiful new merch soon to be delivered from the printers.
Happy Good Bandcamp Friday everyone!
With love and gratitude
J, D & T